Advantages of PVC Layflat Hose
Quality Materials of PVC Layflat Hose
As a reliable PVC lay flat hose supplier, We use quality materials in our PVC layflat hose products. PVC lay flat hose pipe is manufactured with high tensile strength polyester fiber, which makes it one of the most dirable layflat hoses to be used in many fields. We adhere to use 100% virgin PVC and high tensile polyester yarn, which ensure the high quality of PVC flat pipe. Our workshop uses advanced equipment and manufacturing technique to produce high quality PVC lay flat tubing.
Various Applications of PVC Layflat Hose
As one of the most professional lay flat pipe suppliers in China, we produce different types of China PVC layflat hose, which can fit various applications. Our agricultural PVC layflat hose is reinforced with 3 ply polyester yarns. Since it is resistant to oils and many chemicals, this flat PVC hose can meet your requirements in agricultural application. Our Mine PVC water hose is made of premium quality materials, reinforced with two spiral plies. This type of PVC flat hose pipe is designed for long lasting service of heavy duty application, especially for mine industry. The industrial PVC layflat hose is acid & alkali resistant, anti-twist and environmentally friendly. There is definitely one PVC flat hose pipe that can meet your needs among all these types of PVC flat hose pipe. SEAPEAK, a PVC hose China layflat hose manufacturer, is honored to listen to your needs and provide you with high-quality PVC layflat hose pipe.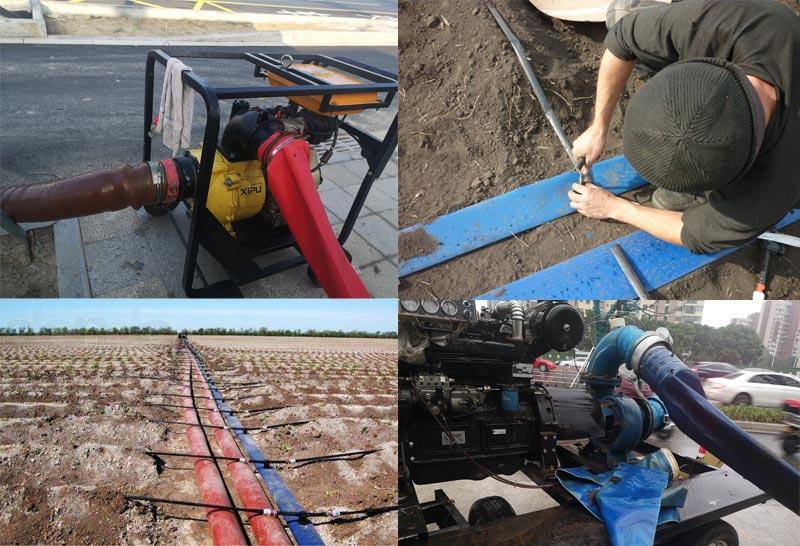 Assorted Colors and Sizes of PVC Layflat Hose
Different colors and sizes of China lay flat hose are needed for different applications. As a professional lay flat hose manufacturer, SEAPEAK also takes that into account. The longest length of the PVC layflat hose roll is 100m, which can be used for long distance water transportation. SEAPEAK, as a well-experienced lay flat hose supplier, can offer you
PVC flexible discharge hose with customizable
color and length.