Stainless Steel Camlock Coupling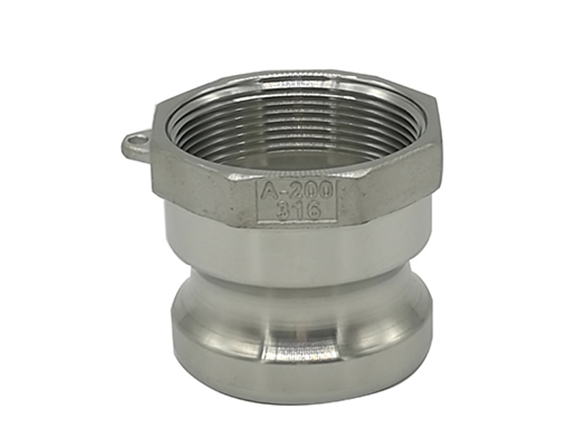 Introduction of Stainless Steel Camlock Coupling
SS camlock coupling are made from SS 316 investment casting with premium quality and can resist corrosion as well as prevent mating threads from seizing. Metric BSPT, NPT, NPTF threads are all available. Stainless steel camlock fittings are assembled with arms, pins ,rings and NBR gasket. All series of stainless steel camlock fittings enable you to connect and disconnect your hosing quickly and easily.

Other related product: polypropylene camlock fittings and aluminum camlock fittings
Available Size Couplings are available in A, B, C, D, E, F, DP, and DC styles. Sizes are from 1/2 inch to 6 inch.



Stainless Steel Hose Fittings Products